Whether you are looking for clubs, clothing or accessories, we stock an extensive range of top brand names in our Pro shop. Whether you are a novice or experienced player our friendly staff are on hand 7 days a week to offer expert advice.
Dean Wingrove - PGA Head Professional
As Golf professional and Director of Golf, I have been a member of the PGA for 23 years. I turned pro at 17 and worked for more than four years as an assistant golf professional to Russell Daley at Royal Wimbledon Golf Club. As a result of my work with Royal Wimbledon, I began to travel with the European Tour as coach to several top players including Roger Chapman, Gordon Brand Jr and Paul Way. I joined Wimbledon Park Golf Club as senior assistant professional in 1984 and have enjoyed developing a reputation as the 'putting doctor' ever since. Head professional since 1989, my students and peers have enjoyed the benefits from my teaching methods, and I was elected as Captain of the Surrey PGA i in 1998 – WPGC's centenary year - which was a very proud achievement for me.
---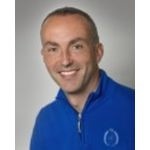 Dean Jeeves - PGA Professional
As the head of Junior Golf and Academy Golf Memberships at WPGC, Dean has developed a reputation as a patient, enthusiastic and fun teacher.
Always going the extra mile, Dean invests a lot of time organising exciting social events for the junior section, including holiday camps and group workshops.
He also regularly visits local schools to recruit children to the game. Teaching players of all ages and standards, his dedication to the game makes him an asset to the club.
---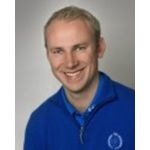 Tom Kearns - PGA Assistant Professional
The newest edition to the WPGC teaching professionals, Tom has quickly achieved a reputation as an excellent coach.
His calm, methodical approach allows him to bring out each player's natural talents.
Tom turned professional in 2013, and brought a fresh approach to the team and coaching at WPGC.
---